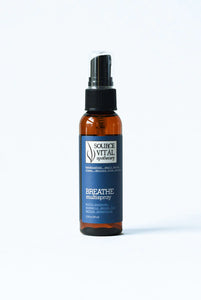 Sanctuary Spa Houston
Breathe MultiSpray
Regular price
$9.99
$0.00
Unit price
per
Breathe Deeply With Aromatherapy
Unlock the power of natural aromatherapy with Breathe MultiSpray! A blend of essential Oils like Eucalyptus, Pine, Myrtle, Peppermint, Ravensara, Niaouli, and Inula Graveolens create a revitalizing aroma that invigorates air quality, boosting wellness, especially during colds and allergies. Our special blend of essential oils will bring a refreshing feeling to your space while helping to support a healthy respiratory system. 
Recommended Use:
This spray is safe to use on your body, linens, car, or any other area that needs freshening up, and can also be applied to clothing, spot-tested first. Refresh any space with one quick mist!
Note: Do not spray directly on wood or rubber surfaces.
Ingredients:
---