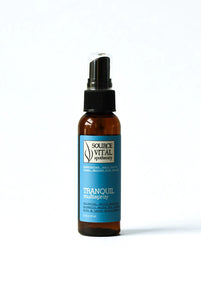 Sanctuary Spa Houston
Tranquil MultiSpray
Regular price
$9.99
$0.00
Unit price
per
Tranquility - One Spray at a Time!
Treat yourself to a moment of pure bliss with the Tranquil MultiSpray! Infused with natural Lavender, Marjoram, Blue Tansy (tanacetum annuum) and other calming oils, Tranquil MultiSpray invites you to escape tension and stress with its soothing aroma. This on the go spray is perfect for a quick burst of relaxation and stress relief. 
Recommended Use
Mist it onto your body, pets, linens and even around your home or office. It's safe to use on clothing, too. 
Note: Do not spray directly on wood or rubber surfaces.
Ingredients:
---